Fredrick
My brother Fredrick, 2008.
Meds
Medication he takes to sustain his life. (2008)
"It's time for my medicine"
2007
Pick Up Your Phone
(2008) There are times he can not get out of the bed, So to make time pass by, he talks on the phone. He has his circles he can call and talk too, which is good. It gives him an connection to the outside world.
Therapy Time
(2003) Fredrick with his physical therapist Annette.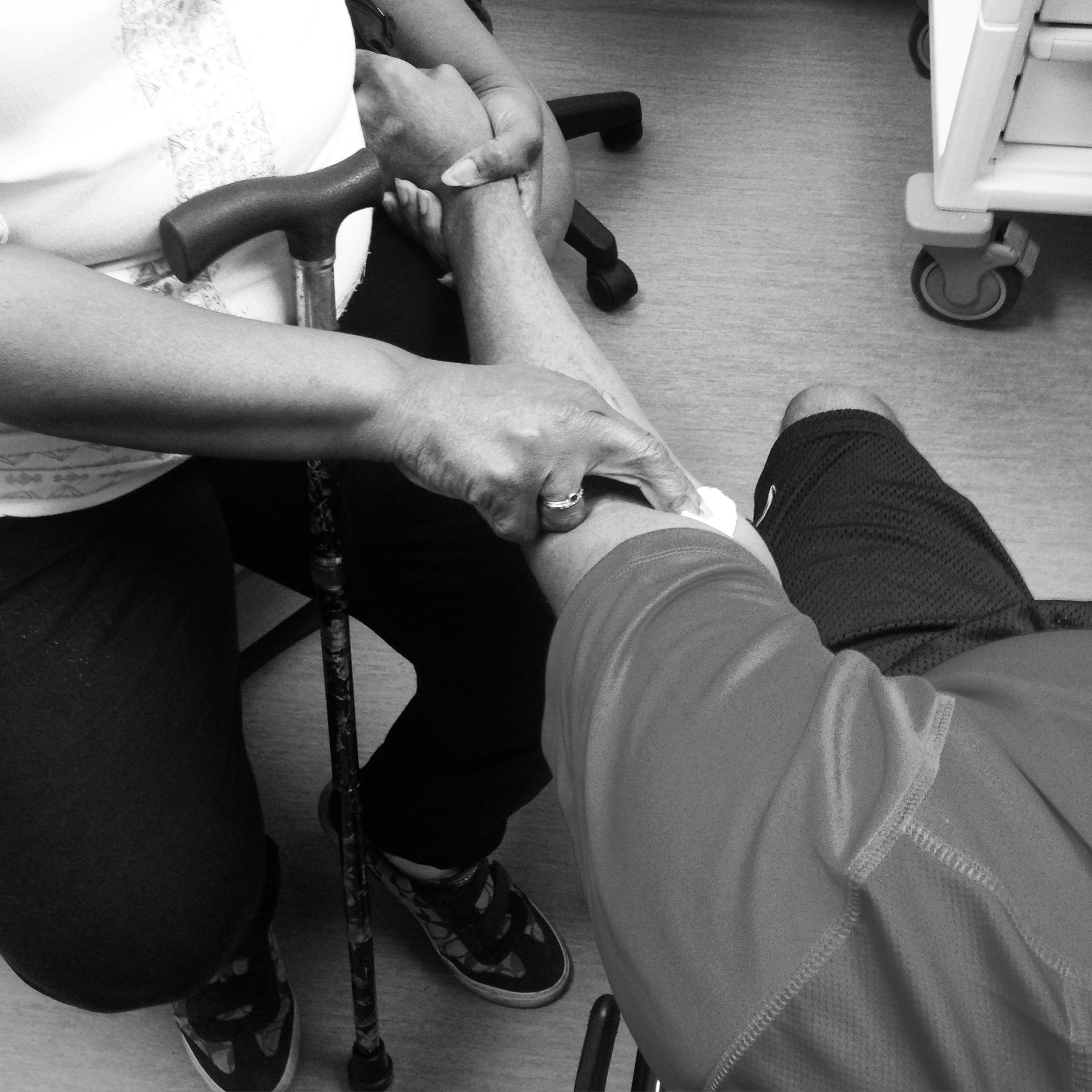 Medical Knowledge
(2005) Mom reading a medical pamphlet while waiting for the doctor to tend to Fredrick. In 2015 she began to pursue her Masters in Public Health at Benedictine University.
Graduation
My mother, the graduate, Class of 2018, Masters in Public Health.